Started in early 1976, Fantasy Junction was originally founded by the owner of the BMW dealer in Marin County, just north of San Francisco. The business consistently lost money and Bruce Trenery bought the trade name for $500 in September of 1976 and moved the business to Berkeley. Operating in a 2250 square foot building on Dwight Way, the business grew through the 1980s, selling a wide variety of special interest cars quite similar to the cars we sell today. In the mid 1980s, Fantasy Junction took over the unit next door, doubling the size of the facility.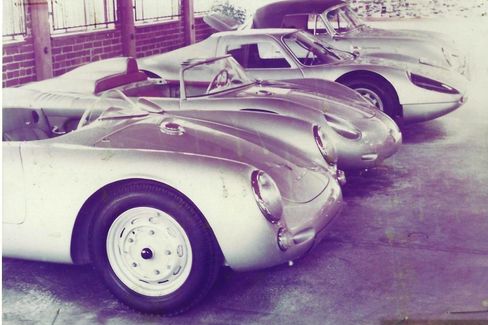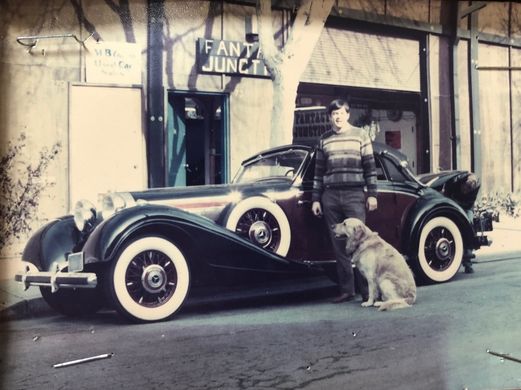 By 1989, the business had outgrown Dwight Way, and Bruce purchased the buildings Fantasy Junction now occupies in Emeryville. Built in the early 1920s, Fantasy Junction's main building formerly served as the office building for the American Rubber Manufacturing Company, whose conveyor belt factory occupied the entire adjacent block. Throughout 1989, the building underwent a substantial rehabilitation including seismic retrofit. The new facility opened in time for Monterey Car Week in August of 1989. The neighboring blocks had previously been home to a number of interesting companies, including Fisher Body Building and Doble Steam Motors, which built some of the finest steam powered cars ever made. The famous Porsche parts recycler EASY occupied a building two blocks over for many years as well.
While the area was very much in urban decay when Fantasy Junction moved in 1989, these defunct industrial companies have now been replaced by a host of new businesses that represent the modern American economy. Included among these are numerous startups, Pixar Animation, and several pharmaceutical companies. In the midst of all this, Fantasy Junction's discreet facility continues to supply some of the world's finest special interest cars to collectors and enthusiasts around the world, just as it has for the last three decades.